The MisreadBible: Genesis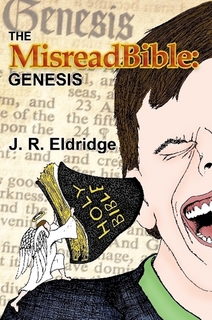 I've just published my first book The MisreadBible: Genesis. It's available from Lulu.com.
---
This is the story of Genesis as it's never been told; a satirical reimagining through the squinting eyes of a deranged non-believer. From Adam and Eve to the arrival of the Israelites in Egypt, all of the stories are there, brought to life in a humorous sardonic style.
For I read the Bible through a lens, squinting - 1 Corinthians 13:12
---
Paperback
eBook
£7.19
£1.99
Currency:
---
| | |
| --- | --- |
| ISBN (Paperback): | 978-0-244-13442-6 |
| ISBN (eBook): | 978-0-244-16605-2 |
| Edition: | First Edition |
| Published: | 7th March 2019 |
| Pages: | 192 |
| Weight: | 0.34 kg |
| Dimensions: | 15.24 x 22.86 cm |